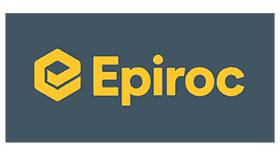 Our features make the difference
Our unique design concept with a SolidBody stands for high reliability, extreme versatility, high efficiency and performance, and is known as very maintenance friendly.
SolidBody concept
Integrates percussion mechanism and guide system into a single block of special cast iron, decrasing the total number of parts. It also eliminates components like damping and guiding elements and tie rods or stud bolts completely and results in an extremely slim and copmact shape to simplify handling. A replaceable piston liner supports low repair cost.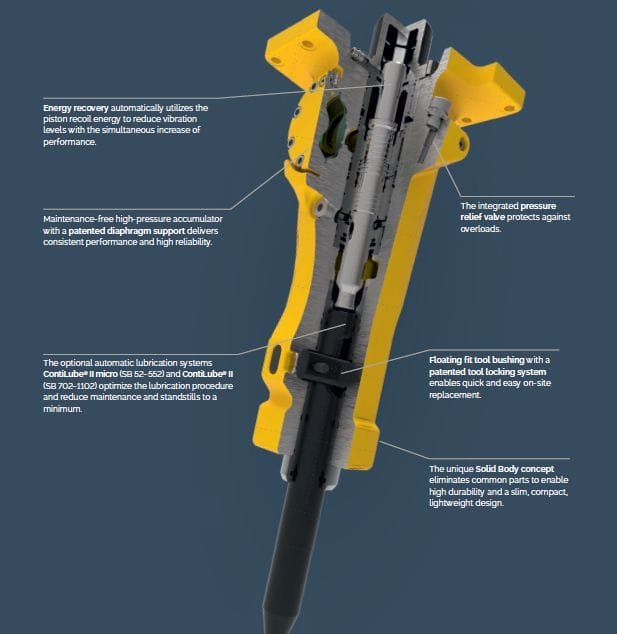 EnergyRecovery
The piston recoil energy is automatically utilized to increase the performance without additional hydraulic input and to lower vibrations.
Floating bushing
Tool bushing with floating fit for easy exchange on-site with standard hand tools
Pressure relief valve
Built-in valve to protect against overloads
Dust wiper
Integrated dust wiper to extend service life of bushing and retainer bars
AutoStart
The hydraulic breaker starts without load applied to working tool thus simplifying handling
Patented tool locking system
Combining a lock buffer and solid pin for quick tool exchange
Links:
Epiroc Hydraulic Hammer SB 52 Website Page
Epiroc Hydraulic Hammer SB 52 Spare Parts
Safety and operating instruction
Short operation & daily maintenance manual SB Hammers